HORNETS® SNOWMOBILE STUD – still the #1 stud for traction and durability
Hornets were first introduced to snowmobilers over 25 years ago.  Their unique design included:
Rimless tip for smooth, deep penetration
Narrow barrel for penetration and weight reduction 
Thin head for weight reduction and easier flush installation 
Rotation ribs to prevent spinning 
Lightest weight 
Guaranteed not to break or bend
When the Hornets were first sold, no other stud had any of these radical, new features – Woody's Gold Diggers®; Stud-Boy Power Point; Fastrac Top Gun.  
Their superior bite and great durability soon made them the #1 stud in the market. 
Many years later, Woody's introduced their Trigger® studs and Stud Boy introduced their Lake Racers.  But, neither stud can match all the features of Hornets.
The Fatheads™ have all the same features as the Hornets® except for a large 1.20" head to better spread the pressure out on the thin, single-ply tracks to reduce stud pull-through.
Narrow, rimless tip for superior penetration
Thinner barrel for lighter weight
Thin head for easier flush installation
Rotation ribs to prevent twisting or loss of orientation
Guaranteed not to break or to bend*
Tough, durable nickel finish for improved durability.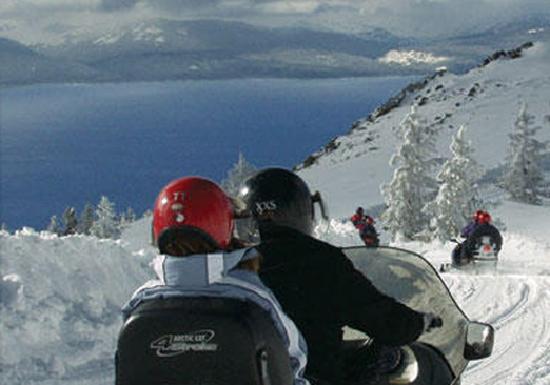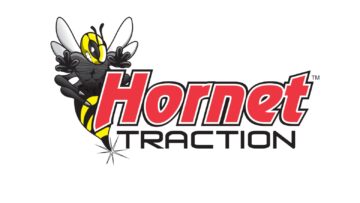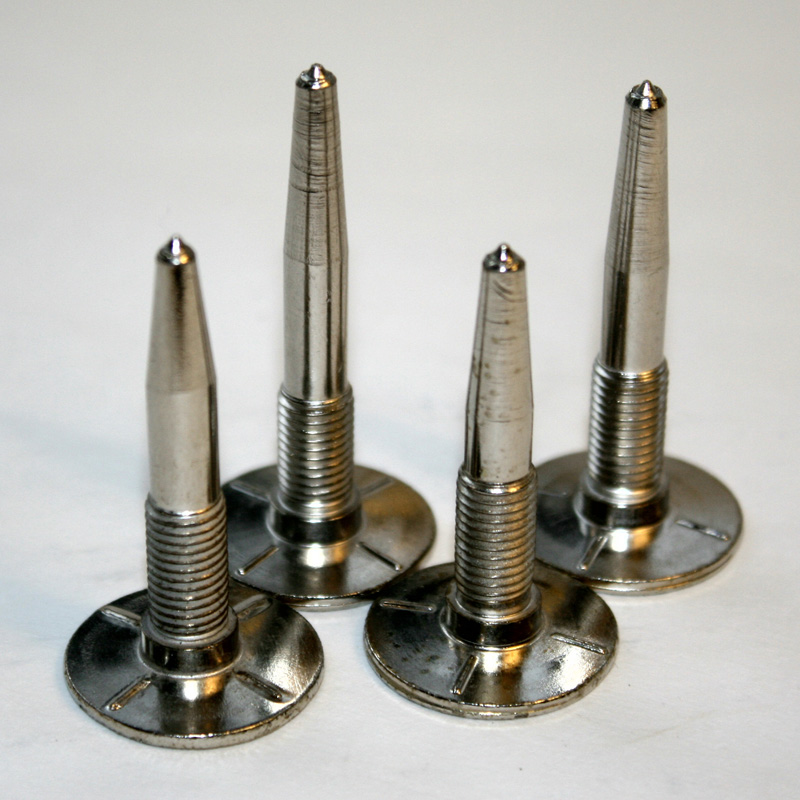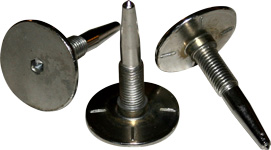 | | | | | | |
| --- | --- | --- | --- | --- | --- |
| Track | HORNETS | Overal | P pack | B pack | G pack |
| Lug Height | part number | length | 24 + nuts | 96 + nuts | 144 + nuts |
| 1.25 | HNT-134 | 1.69 | $59.95 | $249.00 | $369.00 |
| 1.25 | HNT-152 | 1.83 | $59.95 | $249.00 | $369.00 |
| 1.37 | HNT-152 | 1.83 | $59.95 | $249.00 | $369.00 |
| 1.50 | HNT-164 | 1.95 | $59.95 | $249.00 | $369.00 |
| 1.75 | HNT-189 | 2.07 | $74.95 | $299.00 | $419.00 |
| | | | | | |
| --- | --- | --- | --- | --- | --- |
| Track | FATHEADS | Overal | D pack | FB pack | MX pack |
| Lug Height | part number | length | 24 + nuts | 84 + nuts | 504 + nuts |
| 1.25 | FAT-134 | 1.69 | $69.95 | $249.00 | $1,395.00 |
| 1.25 | FAT-152 | 1.83 | $69.95 | $249.00 | $1,395.00 |
| 1.37 | FAT-152 | 1.83 | $69.95 | $249.00 | $1,395.00 |